Go Further... Faster with LactiGo
LactiGo will help you recover while you perform to a higher level than ever before
Recover faster

during and after athletic activity

Topical carnosine gel

, applied directly to the desired muscles for

targeted results

Relieve pain

during and after exercise, reducing downtime

Prevents muscle fatigue

that limits athletic performance

Non-menthol formulation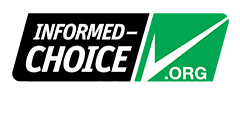 LactiGo Non-Menthol Bottle 3.4 fl. oz. (100ml)
Ingredients: L-Carnosine, Magnesium Sulphate, Ethoxdiglycol, Glycerine, Phenoxyethanol, Water, Xanthan Gum.
We know that you're going to love LactiGo!
We're standing behind it with a full refund on the product if you are somehow not satisfied. Order a bottle, and if you don't like it, you get to keep it anyways.