Go

further, faster, with

LactiGo
Menthol formulation relieves muscle pain during, and after exercise, limiting your need for downtime.
Contains carnosine, which plays a key role in athletic performance and recovery
Prevents muscle fatigue
Goes on clear, dries fast, with no sticky residue
Topical application, nothing to ingest
Informed-sport certified
Try Now
Jay Beagle
Former NHL Stanley Cup Champion
It's
GO

time.

LactiGo is an effective, fast-acting, topical gel with menthol, carnosine, and magnesium that helps people maximize their athletic performance and muscle recovery.

Shop Now
What's Your #LactiGoStory?
Sean Gardner (CS Velo)
Former Everesting World Record Holder
Brendan Housler (EVOQ BIKE)
Cat 1 Racer
Justin Bolde (Aminorip)
Cat 1 Racer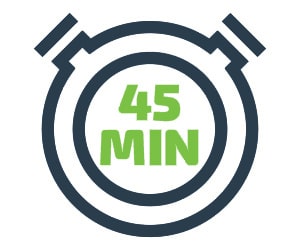 When...
Topically apply LactiGo 45 minutes prior to your workout, activity, or competition.
For added recovery benefits, also apply LactiGo after your post-activity shower. Applying LactiGo pre-workout helps with your activity performance, while post-workout application assists with recovery.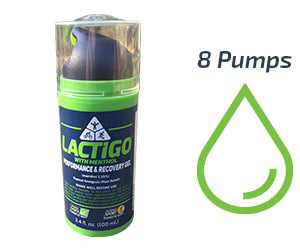 How Much...
For full-body application, use at least 8 pumps and rub thoroughly on to your skin.
It should take about 30 seconds to dry. If it dries too quickly, then you likely didn't apply enough! 8 pumps is the equivalent of about (10ml or 0.3 fl. oz.) .
Where...
LactiGo should be applied on the areas of your body that are going to be most active.
For example, if you're going for a run, then cover your legs. If you're doing an arm workout, then apply it to your arms.
Who...
LactiGo is widely used by people from all walks of life, from recreational enthusiasts to professional athletes.
The performance and recovery benefits help at every level of activity.