Go Further... Faster with LactiGo
LactiGo will help you recover while you perform to a higher level than ever before
Recover faster

during and after athletic activity

Topical carnosine gel

, applied directly to the desired muscles for

targeted results

Relieve pain

during and after exercise, reducing downtime

Prevents muscle fatigue

that limits athletic performance
LactiGo Menthol Bottle 3.4 fl. oz. (100ml)
Active Ingredients: Menthol 1.25%.
Inactive Ingredients: Ethoxdiglycol, Glycerine, L-Carnosine, Magnesium Sulphate, Phenoxyethanol, Water, Xanthan Gum.
We know that you're going to love LactiGo!
We're standing behind it with a full refund on the product if you are somehow not satisfied. Order a bottle, and if you don't like it, you get to keep it anyways.
Customer Reviews
03/07/2020
Craig S.
United States
Best gel on the market.
The best I have experienced. This stuff is legit. If you are any type of athlete or adult working for goals you need this in your training.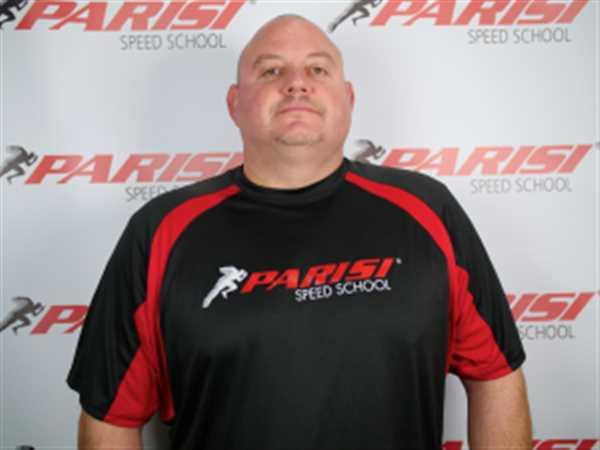 Thanks for the feedback Craig! We know you take training and performance very seriously as a highly respected former strength and conditioning coach for several NFL teams. We're looking forward to working together with Parisi!
03/06/2020
Martin B.
United States
Really works
Very positive results. Really felt the difference using Lactigo.
03/04/2020
Vince c.
United States
Works like a Champ
Absolutely wonderful. My son used it in his track meet running the 4x400 relay. He loved the results and noticed he was able to have a better final part of his lap and sprint out the race.
Thanks for the feedback Vince! Great to hear that LactiGo helped him maintain that peak performance down the last leg of the race.
03/03/2020
Michael O.
United States
work great I use it when I go bike riding. Legs feel great.
02/13/2020
Joe D.
United States
Good stuff...
Love this product...
02/07/2020
Anthony L.
United States
It rocks
Have noticed a big difference how legs feel while and after riding
Awesome to hear you had benefits during the ride and after Anthony! No product out there has both the performance and recovery benefits that LactiGo has.
02/02/2020
Danny C.
United States
So stoked on this product!
The first time a friend let me use this item i was blown away, seriously! My ankle had been recently twisted and was sore. Before working out, I applied Lactigo around my ankle and was able to get through a tough workout with no problems. Since, I've use it to help warm up my legs, arms, lower back or whatever I'll be using that day. I don't foresee stopping using this product, ever.
Great to hear that LactiGo was able to assist with your sore ankle Danny! No one likes downtime from training, so we're happy to have been able to help you get back after it faster.
02/02/2020
MIchael S.
United States
Cyclist
Applies clean and easy Good for preride
02/01/2020
Cindy D.
United States
Love it!
Two of my athletes used and loved it! We are in training season right now, would love to try during fall fb.
Thanks for the feedback Cindy. Looking forward to hearing how your training season progresses in preparation for football in the fall. Did you know that using LactiGo during training allows for greater work capacity? This adds up over time, meaning your athletes are able to add on greater work volume, with less downtime, for more substantial results.
01/31/2020
Theobaldo G.
United States
Excellent product
It's very good product. I used after a ride and my legs felt spectacular and ready for another ride immediately