Go Further... Faster with LactiGo
LactiGo will help you recover while you perform to a higher level than ever before
Recover faster

during and after athletic activity

Topical carnosine gel

, applied directly to the desired muscles for

targeted results

Relieve pain

during and after exercise, reducing downtime

Prevents muscle fatigue

that limits athletic performance
LactiGo Menthol Bottle 3.4 fl. oz. (100ml)
Active Ingredients: Menthol 1.25%.
Inactive Ingredients: Ethoxdiglycol, Glycerine, L-Carnosine, Magnesium Sulphate, Phenoxyethanol, Water, Xanthan Gum.
We know that you're going to love LactiGo!
We're standing behind it with a full refund on the product if you are somehow not satisfied. Order a bottle, and if you don't like it, you get to keep it anyways.
Customer Reviews
11/26/2019
Chris M.
United States
Feel the burn! Or not
I used this during an athletic event. I felt like it helped me push when I was tired. Gives me that icy hot type of feel which I don't mind. Couldn't really tell if it actually buffered the lactic acid out because I trained very hard for my event and felt ready. However it was apart of my 1st place finish and wouldnt be fair if I didn't mention I used it during the event.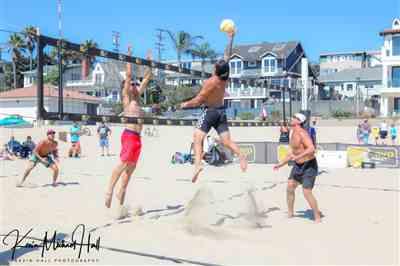 Thanks for the feedback Chris, we're happy you were able to try LactiGo out! Congratulations on your first place finish in your event! During an activity like volleyball it can be a bit more difficult to notice the effect consciously, as there are many different movements and factors going into your success. Try it out in a measurable activity (like cycling, or weight lifting) where you know your reps or time. The funny thing about LactiGo, is that it is more about the absence of a negative feeling (fatigue / pain associated with lactic acid build up), than a positive 'surge' or 'boost' that other products claim. Although it can be a bit more difficult to notice in complex movement activities, it is helping to improve your performance by reducing your rate of fatigue during the activity. That's an awesome photo. Thanks Chris, and best of luck in your next event!
11/25/2019
Gary L.
United States
Making workouts a joy
As a working 50 plus proud gen X'er, this product lets me recover quicker so I can keep up with the millennials on the training rides!!
Glad we're able to help you keep up Gary! Thanks for the feedback!
11/20/2019
Ryan T.
United States
Amazing
The Product is Amazing !
Thanks for the feedback Ryan!
11/19/2019
Martin B.
United States
Really works
I've been using Lactigo for this full season and I really have noticed the difference when I've applied Lactigo and when I haven't.
That's awesome to hear Martin! Thanks for the feedback!
11/14/2019
MICHELE L.
United States
Love it!
Awesome product! Make your legs feel fresh and helps to recover very well.