Backed by Science,

LactiGo Delivers!
PERFORM AT YOUR BEST
Reduce the pain of lactic acid
Maintain peak performance
Eliminate muscle cramps
Push harder, for longer
RECOVER FASTER
Fast muscle recovery during downtime
Practically no soreness the next day
Treat pain, rather than mask it
Be ready to go the next day
Hear from College and High School Football Coaches
Independent Double Blind Study:
In a double blind study, Athletes applied LactiGo for their very first time only 40 minutes prior to testing.
These athletes ran the 40 yard dash and crossed the finish line up to 5.9 feet sooner!
"The results were ASTRONOMICAL. This is a revolutionary product that will change sports!"
Je'Ney Jackson
Director of Football Strength and Conditioning

LactiGo at the 2020 NFL Combine
LactiGo was introduced to players at the NFL 2020 Combine, and helped athletes push their limits across all drills.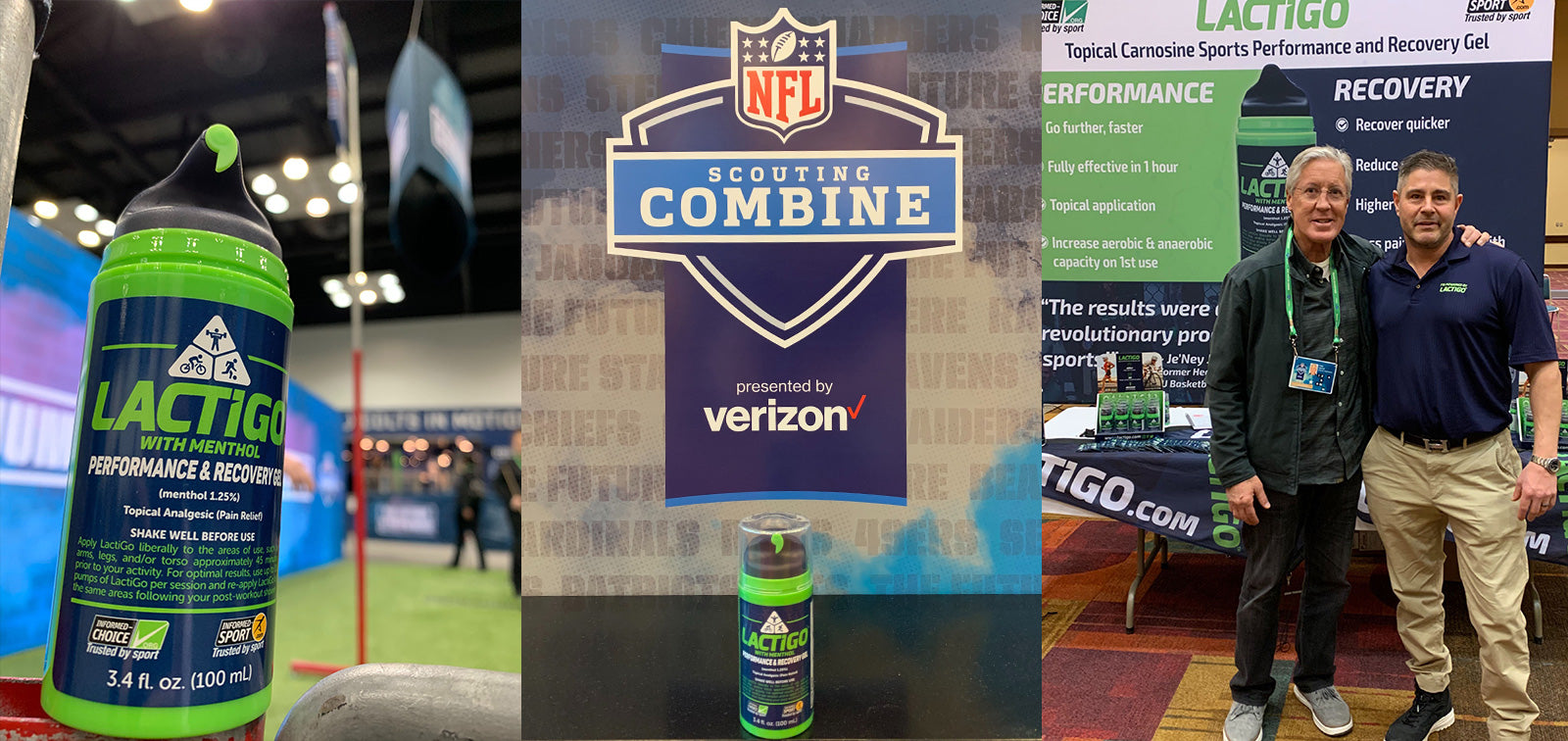 Team Sales
If you are interested in ordering LactiGo for your team, please contact Joe Bouffard from Football University (jbouffard@footballuniversity.org) to coordinate your order and answer any questions you may have.